Kisscartoon: The Rise, The Fall, and The Conclusion with Top Alternatives
Last modified on
December 22nd, 2021
"You still watch cartoons? Yes, I do, and will continue to do so until the production stops". This is how a conversation plays in my head every time someone tries to taunt me for watching cartoons.
Believe it or not, cartoons have always been a big part of our lives, irrespective of whether our parents let us watch cartoons during our childhood days or if we are experiencing the sense of happiness that cartoon shows have to offer while adulting.
While most people find themselves on a sofa, relaxing after a busy day at work, while others try to find the lost joy of their lives by tuning in to a toon channel or by accessing certain platforms on the internet that offer cartoon shows along with an early form of cartoons, that is gaining popularity these days and goes by the name of anime.
In case you prefer the latter option, Kisscartoon must sound familiar to your ears. It is a world-renowned platform that allows users from different parts of the globe to access tons of anime and cartoons that are available here for free.
Ring any bells? If not, buckle up as we are about to take you on a journey to the depths of this online anime streaming giant.
So, without further adieu, let us begin with our latest venture.
Disclaimer: All of the information available in this blog is for the sole purpose of educating the audience about the different alternatives to Kisscartoon. We do not, in any way, promote or support the use of such websites that encourage or offer the distribution of copyrighted content. We advise you to steer clear of such sites unless you want to get in legal trouble.
What is Kisscartoon exactly about?
For the general audience, the website of Kisscartoons is an online streaming platform that offers a huge collection of anime and cartoons, majorly leaning towards the cartoons' column. Similar to tons of other online streaming sites, the platform doesn't host any sort of content on its own servers.
To put it bluntly, the website of Kissacartoon can be considered as one big address book that can help you to find out if the third-party website hosts the content that you are looking to stream and download.
At an estimate, this site has over 5,000 cartoons, which includes the likes of Family Guy, Gravity Falls, Scooby-Doo, Batman, The Jetsons, King of the Hill, Justice League, X-Men, Looney Toons, etc. all of the anime and shows available here can be accessed for free.
The platform is supported by ads which justifies the occasional occurrence of ads here. One can solve it by simply downloading an ad-blocker, adding it to your web browser, and just like that, you are good to go.
Although it would be best to not use an ad-blocker since its existence pretty much depends upon ads and pop-ups.
But even though the site of Kisscartoon has tons of anime series and cartoon TV shows for users, the question that pops up is whether the platform is legal or not.
Is Kisscartoon legal?
Despite the rumors and what everyone says, it is completely illegal to distribute copyrighted content, which is why this site is illegal as well. No features and services can ever cover that up.
And the fact that the website has been taken down a while ago makes it even more convincing that accessing it is not safe or legal by any means.
The Downfall of Kisscartoon
As soon as the site grew in popularity and fame, misery followed right after. Duplicate platforms started surfacing on the internet. This, in turn, made it pretty difficult for the users to spot the original website of Kisscartoon.
This ultimately became the reason for the downfall of this gem of a website. Tons of different websites started making money by taking advantage of the name and popularity of the original platform with the use of a different domain and a name that was quite similar to Kiss cartoons to obtain views.
Generally, most people are fooled by such websites but not the real fans. Although die-hard fans of the platform can easily spot the difference between authentic and fake sites. Fake websites are doing nothing good either except for spreading viruses and other malicious software.
Pro-tip. You can differentiate between fake and real websites with the help of an ad-blocker. How? It is pretty simple. The use of an ad-blocker on the real website of Kisscartoon will remove all of the ads and pop-ups while on the other hand, fake websites will render this extension ineffective, leaving you with no control, apart from the add-ons.
To make things worse, you have no control over the spyware, malware, and other malicious links that can be sent to your device.
Now that we know how one can spot fake websites from the real ones, let us get to know where it all went wrong for this streaming giant.
What happened to Kisscartoon?
After the wild outrage that was caused due to the fake websites on the internet, the owners of the real website decided to call it quits as they suffered hefty losses.
Sure, you can find a ton of fake websites that offer similar content but it is impossible to access the real website of Kisscartoon since there are no domains left that can be visited by users. Fans termed the fake websites as Kiss cartoon cons.
Sad because there is no way out? Well, don't lose hope just yet.
Proxy and mirror websites of Kisscartoon
Although users cannot access the prime-time website of Kisscartoon, there is another way that can be used to rejoice the feeling of visiting your favorite anime site. Proxy and mirror sites can be of great help when it comes to this since these sites act as an intermediate between the user and the parent website so the users can select the content of their choice without having to worry about anything at all.
Below are some of the working proxy and mirror websites of Kisscartoons.
Kisscartoon.cc
Kisscartoon.ru
Kisscartoon.so
Kisscartoon.su
Kisscartoon.me
Kisscartoon.to
Kisscartoon.info
Kisscartoon.nz
Let us now take a look at the steps that one can use to download content from this platform.
Steps to download content from KissCartoon?
Just in case you can access the site with the use of a proxy, you can follow the steps that have been mentioned below to download the content of your choice with ease.
First off, you will need to visit the official homepage of the website and then explore the content available there.
After you have done so, choose content and click on it. As soon as the content loads, you can start with your anime and cartoon sessions in between platforms.
Keep in mind to always be careful not to click on any of the spam links while you are trying to download content from the website.
After you are assured about the authenticity, move forward with the download.
In case you are looking to save the video on your device, you can do so with the help of a video downloader. Simply copy the URL of the video that you want to download and then paste it into the search bar of the downloader.
Finish it off by choosing the quality of the video. A fast internet connection is recommended for best results.
These simple steps can help you to download any sort of content that is available on the amazing platform of Kisscartoon. The downloading feature became a major reason behind the popularity and rapid growth of the site since the developers gave the fans a way to stream and download their favorite content without having to pay anything at all.
In case you are unable to access the platform and mirror sites are of no use to you, then you can take a look at some of the sites like Kisscartoon that offer similar content and can serve as a potential alternative if you are unable to access the former in the first place.
We have made a list of the top 20 websites that are perfect in every sense of the word and make a good alternative to Kisscartoon.
Top 20 Working Alternatives of Kisscartoon (2021)
This is debatable, but in my opinion, the site of Anime Toon deserves a place on this list. Out of all the websites available on this list, the user interface of this site is deemed by many as the simplest of them all.
This in turn makes it pretty easy for people of all ages to browse through the content available here while looking for your favorite series, be it kids or adults. Over more than 3 million people on average visit this site every month.
Thanks to the brilliant categorization here, one can search for the anime of their choice, be it subbed or dubbed. A high-quality photo is also available with every anime available here. All in all, it is a great place for anime and toon fans.
If one had to choose the most famous anime website on this list, it would be Crunchy Roll without a doubt. This American website has been running riots on the internet in terms of popularity. It offers authentic content in high quality, taking user experience to another level.
Almost every anime is available here, be it classical or next generation, so the users can download and stream anime of their choice without much fuss. Fans from all over the globe prefer this site over others majorly due to the high-quality streaming service.
Apart from this, it also has a premium subscription that can be bought to access all of the features available here. Buying a subscription assures uninterrupted and unparalleled streaming options. It also has manga for the users who like to read it all before the animated episodes are released.
3. Kiss Anime
At number 3, we have another amazing platform that can be accessed to watch and stream anime. Kissanime offers a wide variety of cartoons and anime that are alphabetically arranged, making it easy for the users to choose the anime of their choice.
The best part about this site is that both dubbed and subbed anime episodes are available here along with reviews which makes it simple for newbies to choose what kind of anime they should watch to extend their weeb resume.
With critical reviews and anime recommendations, Kiss anime is a fan favorite for plenty of users around the globe. The anime available on here are updated regularly, adding to the already great anime collection.
The site also offers the option of downloading anime in case users want to enjoy episodes offline.
This is where it all started. If you tell me you don't know about Cartoon Network, I'd probably call you a psychopath. The original gangster of anime platforms, Cartoon Network has been there for quite a while now, in fact for so long that both you and your parents can discuss different anime and toons.
This site gives all-out access to the users, not only via the website but also on Television where tons of different anime and toons are broadcasted every day. Being one of the oldest platforms, it offers vintage anime as well.
Talking about the user interface, it is pretty clean and smooth, making it easy for the users to explore the different sections available here.
In a nutshell, Cartoon Network is everything that a kid needs and a teenager wants.
It is generally known as one of the best alternatives to Kisscartoon. One can access this site without giving it a second thought if you are looking for dubbed or subbed cartoons and anime series.
The library here is filled with all sorts of anime, be it old or new, making it one of the most trending websites in developed nations such as Canada, the UK, Australia, the USA, and many others.
With a monthly traffic of more than 11.5 million users and a clean user interface, this site has everything that an anime fan can ever want. Users can also run a check on the content available before moving forward with your binge-watching session.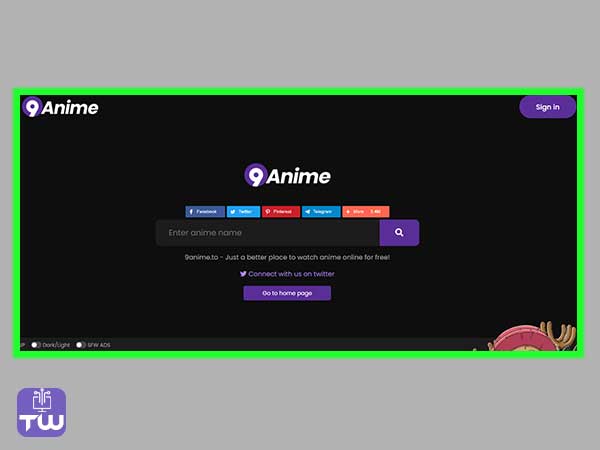 Not many sites are available on the internet that recommend to their users the content that they might prefer watching. Generally, these recommendations are based on what users choose to click on to see, stream, and download on the site.
Users also get notified about the content that they haven't watched on here. The hype train doesn't stop just here. The user interface is pretty clean along with a long list of anime series and cartoons for one to pick from.
It is filled with content and it is updated regularly, with the addition of new anime and cartoons every couple of months. Users also get to hover through the various categories and genres of anime and cartoons, a pretty rare feature, to begin with.
Who doesn't love fairy tales? Disney, the kingdom of fairy tales. This platform is one of the memorable parts of every kid's childhood. It is also one of the most prominent names in the anime and cartoons community.
Apart from this, Disney is also known for movie production and famous creators of anime and toons. There is no denying that this site is worth all the hype. The user interface of Disney and Disney Jr is picture-perfect for both kids and adults to use.
The layout is pretty different when compared to other platforms and gives off a certain vibe that attracts the anime tribe. Mickey Mouse and High School Musical are some of the many notable shows and series in Disney's impressive collection.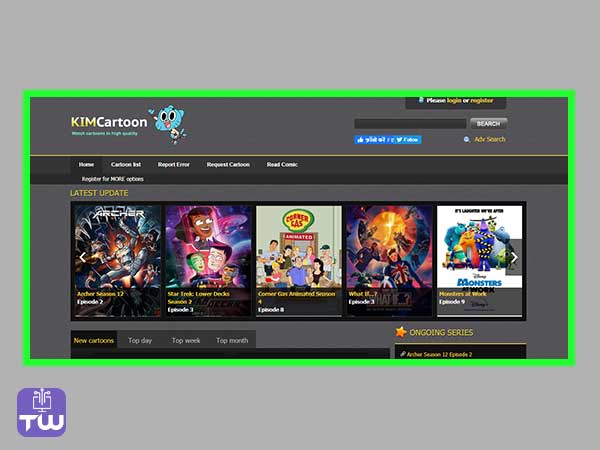 As we move down the list, the website of Kimcartoon.to has always been a common household name for weebs ever since its inception. If you are an admirer of Japanese art, this is the place for you.
Exploring the content available here is pretty and this site also offers the one-click feature that allows the users to redirect to all of the externally sponsored sites with just a simple click. With a monthly traffic of more than 14.5 million users from different parts of the globe, majorly the traffic being from UK, Canada, Australia, and the USA, the site promises HD quality content with the option of fast streaming.
All in all, a great platform to watch and stream anime.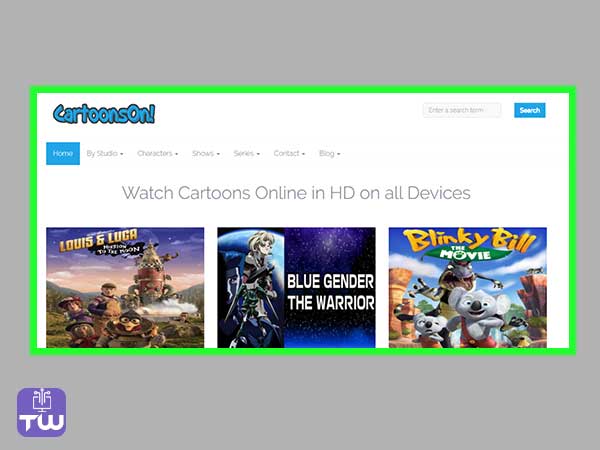 A total of 4.8 million users accessing the website every month, Cartoons on is one of the most renowned anime sites on the internet. Similar to other sites, the major traffic here also comes from developed nations such as Canada, the USA, Australia, Netherlands, etc.
The user interface and user experience don't live up to the expectations because users are generally redirected to other platforms instantly. All in all, it has a great collection of anime series and toons that includes both the latest and classic anime as well.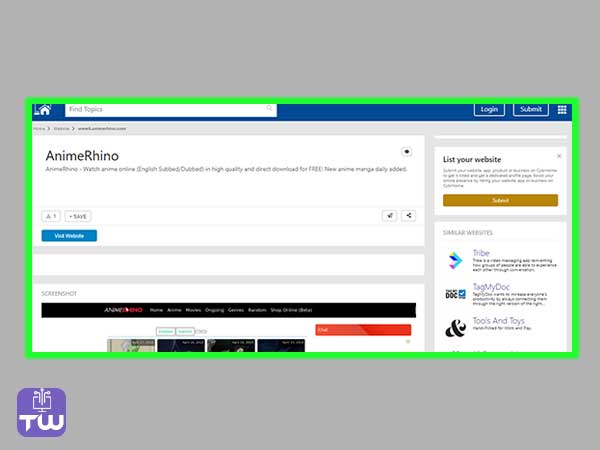 As we move into double figures, this platform is a pretty smart choice for an alternative to Kisscartton. It offers a pretty extensive collection of anime series, cartoons, and even anime movies, making it easy for the users to choose the type of content that they are looking for.
The interface is so smooth and clean that even a toddler can explore through the different sections to find the anime series that they are looking for. The best part about this platform is that all of the links available here are verified so one doesn't need to worry about security.
All these make it one of the best alternatives to Kisscartoon.
As we are halfway through our list, this platform is a brilliant place for the world. As a platform, it is pretty simple to use. One can explore all of the movies and anime series in a couple of minutes.
Apart from this, the platform has tons of great features and filters that can make the user experience even better. If you are looking, to begin with, your binge-watching session, there is no better platform for that purpose than this.
To put it simply, it is a brilliant platform that is as close to perfection as anything can get.
Watch Cartoon Online
This site is the closest that one can come to recreating the perfect alternative to Kisscartoon, majorly due to the similarities between the two platforms. Similar to other sites mentioned here, it is pretty easy to use, thanks to a clean and effective user interface.
The navigation bar makes it easier for the users to find the content they are looking for along with tons of other additional categories that are filled with cartoons and anime, be it new or old ones.
The only downside of this platform is the occurrence of ads, but they are kid-friendly, but these can be removed with the help of an ad-blocker. Overall, it is a great site with good potential.
13. Masterani.me
One of the few websites available on the internet that offer all of the content available on it in high quality, be it videos, movies, or anime series. With a well-organized and easy-to-use interface, you are in for a treat when it comes to this site.
The layout is pretty neat, to begin with, and it also resembles that of the infamous site of the solar movie. Users can make good use of the features to explore all of the content available here without breaking a sweat.
Apart from all this, it has a different section for trending anime and movies along with anime and movies that have the highest rating so users can keep up with all of the current hit anime series and movies.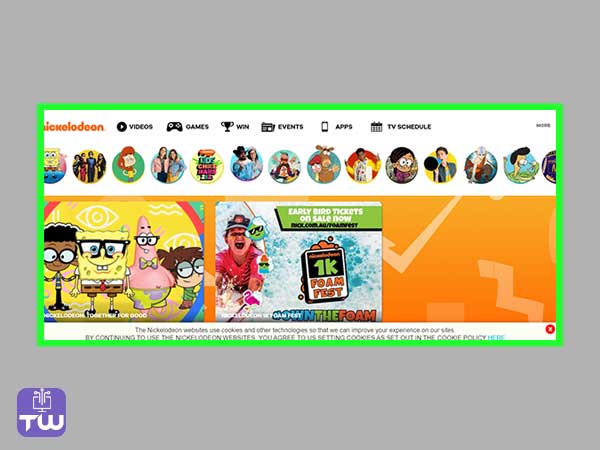 A veteran in the field of anime and cartoons. This platform is generally known for cartoons and anime that usually come up with a lesson in the end to teach the kids. This is also the reason why this site has made this list. Many can consider it to be the dark horse of this list.
Much isn't known about our number 15, only that it is often compared with Kisscartoon in terms of the content that it has to offer. The user interface is neat and helps the users to direct to the content of their choice without much fuss.
Recently the site was taken down, which forced the proxy and mirror sites of this platform to resurface on the internet. That is all there is to know about this anime platform.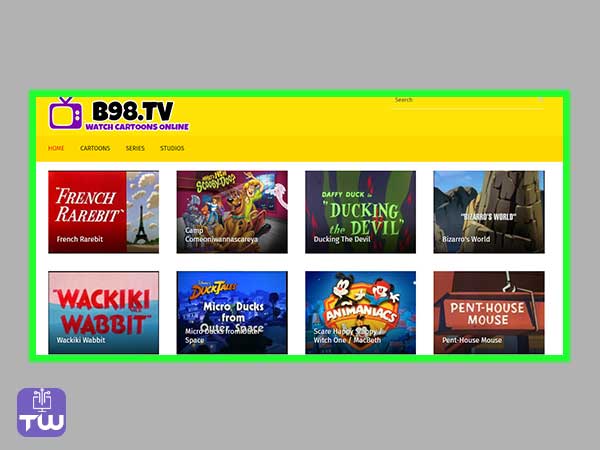 Nostalgia hits hard and so does the content available on this site. The platform is one-of-a-kind and offers anime and cartoons from the 90s era, making all of us reminisce about the good old days when Scooby-doo, Tom and Jerry, and Johnny Bravo ruled the cartoon debate.
It even has an in-built player and can be accessed on any device, making it a treat for anime and cartoon fans. The only setback for anime fans on here is that due to the classic theme of the site, the content available here is pretty limited.
All things considered, it is a pretty amazing website and a must-visit for retro collections.
Just as the name suggests, the platform exclusively focuses on anime. If you are a weeb, this site is nothing short of heaven for you. Users get to choose from a wide collection of anime, ranging from Naruto and Astro Boy to Haikyuu and Demon Slayer.
The site also has a pretty attractive user interface, which also accounts for its popularity. Just a simple sign up and you can access all of the content available here. It has an impressive database and the content available here gets regularly updated. The best part about it is that it has an in-built player which enhances the user experience relatively.
It is compatible with every operating system and also offers on-demand anime episodes to users. The sad news is, the platform is only accessible in Australia and New Zealand.
Number 18 is accessible on all sorts of operating systems, making it an instant favorite. It has tons of anime and movies stacked in its library, available for free of cost. Watching online shows has never been easier.
This site has almost all of the anime series and movies that one can ever think of, from evergreen toons like Ben 10 and Loony Toons to new shows like Kakegurui and Attack on Titan. The site even has a separate section for dubbed anime episodes as well.
The database here gets updated regularly and all of the content available here is of high quality. The only downside of this platform is the frequent occurrence of ads, other than that, it is a pretty impressive platform with a sleek user interface.
With a decent collection of manga and anime in store, this site has something for everyone. As the name suggests, anime episodes and movies are stacked in the library of this platform.
Coming to the interface, a plain and effective user interface makes it easy to explore the different sections of this site and users do not need to sign up to get started here.
It is a must-visit site for anime fans. It also has an in-built player, which has lately become more of a trend on anime sites.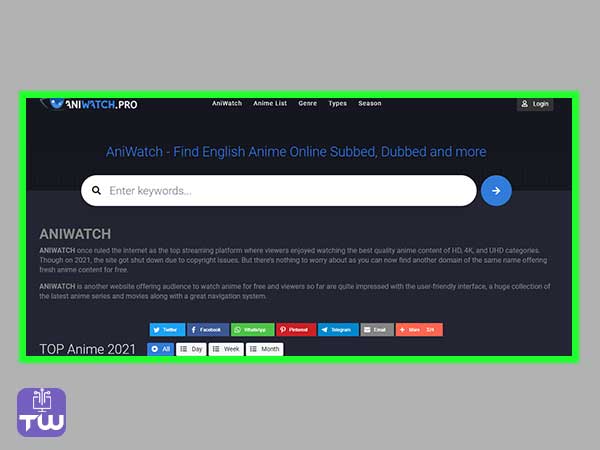 With a vast collection of anime series and movies that are available for online streaming, this platform is deemed by many as one of the most underrated anime platforms to ever exist. It is a completely free site and one can access it to quench their thirst for entertainment.
Some of the categories available here include cartoons, anime, recommendations, latest, and random series among many others that get updated regularly.
The user interface makes it easy to use the platform for people of all ages. What separates it from others, is it also offers an FAQ section to help users with their doubts and queries.
In a nutshell, it is a great platform with no ads or pop-ups of any kind.
These are some of the websites like Kisscartoon that one can access as a replacement for the OG.
Now that we know about the alternatives, let us take a look at some of the commonly asked questions on the internet when it comes to anime.
FAQs
Q.1 Do these sites charge anything for content?
Ans 1- No, all of the sites mentioned above do not charge anything at all for the content they offer. One can simply access the site to watch the anime and movies of their choice.
Q.2 Is it necessary to take the subscription?
Ans 2- Most of the websites on here do not need any sort of subscriptions to access the content. The most one has to do is sign up, and that too isn't necessary on every website.
Q.3 How to stop pop-up ads on these websites?
Ans 3- Ads and pop-ups can ruin the whole streaming experience of a user. This can be solved with the simple use of an ad-blocker. Simply download the extension on your preferred browser and you are done. Enjoy an ad-free experience.
Read Also: Watch Korean Dramas for Free
Conclusion
Cartoons and anime are like sweets to children and wine to adults. One can simply never get enough of toons and anime, irrespective of their age and gender. Over time, cartoon shows have evolved but the craze for them has remained the same. Sites like Kisscartoob have made sure that it remains this way.
Kisscarton has been one of the prominent names in anime streaming platforms. If for some reason, users are unable to access this platform, either due to security reasons or due to the banning of it in their region, one can access the websites that have been mentioned here to download and stream anime and cartoons in high quality with relative ease.
All of such websites offer authentic content, making it easier for the users to search for the content of their choice without much fuss. We hope this blog has everything that you were looking for.