Top 10 Alternatives to Orcpub
Orcpub gives us a chance to connect with family or friends, as the tradition of getting together with our loved ones has completely vanished nowadays. It is quite difficult to have spare time within a busy schedule. So, Orcpub gives us the opportunity to play tabletop games with the known ones, even after being very far from each other.
What is Orcpub?
It is described as a Dungeons & Dragons 5th Edition tool that includes character building, spell creator, and much more. Orcpub is not that famous among video game users and was established in the past 2017. Also, it was originally developed by Larry Christensen. It was basically developed for tabletop gameplay and was aimed to provide a seamless experience while playing. Also, it allows gamers to hunt for new horizons while gaming.
Unfortunately, Orcpub.com is no longer available due to some legal issues and has been shut down. It is quite disheartening to the gamers who were into it for a longer period. But luckily here we are providing the 10 best alternatives to the same. These options will spark hope among the gamers. So, stay tuned.
Roll20
It is said to be one of the best alternatives to Orcpub and is available as a web-based platform. It is very convenient to the new gamers and is available without any cost. Also, it is much similar to Orcpub and offers a "Dungeons and Dragons" gaming experience. In addition to this, it also provides games like pen-paper, RPG online along with others. This gaming platform's character-building feature is powered by HTML5, which is much easier to use and does not need much effort while operating. This Tabletop game offers diverse tools which enhance storytelling games with drawing tools.
Beyond Tabletop
If you are a RPG (Role Playing Game) lover then you have landed in the right place, as this tabletop game holds everything relating to any RPG. It provides a set of tools using which you can create or improve the character while gaming. The set of rules associated with this gaming platform are simple and easy to use for a player. Surprisingly, products and services available with this platform are free of cost and do not let you pay anything. Interestingly this game is platform independent i.e, it can be played on any platform whether it is Windows, Linux, or any other.
MapTool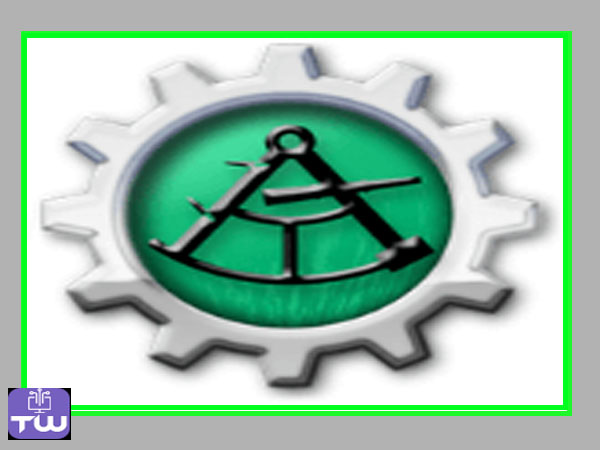 Don't get confused with the name as this tool is much more than the Maps. It belongs to the RP tools suite and is considered as another alternative for the Orcpub, also it is loaded with similar tools like Orcpub. It is made on the java platform and as a result, it can work on any of the operating systems without any hustle. It is rich in features that enable the computer screen to turn into a Virtual Tabletop. If you are missing any of your friends and want to play games with him/her then Maptool is the best choice as a tabletop.
D&D Beyond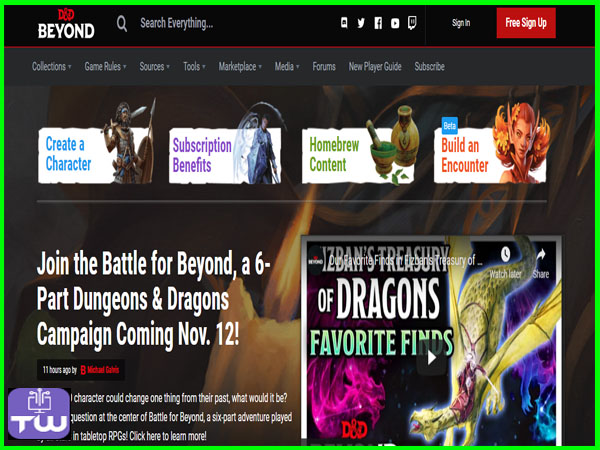 It is a digital platform with a varied digital toolset and was launched for Dungeons & Dragons. Here you will be required to create characters that will take part in the upcoming scenarios of gaming like interacting with other characters or taking part in the events occurring in the game. Like other games, here also a guy takes part as DM or can say a referee, who leads the game by making an interesting storyline on the basis of which the game is played and at the end of the game that DM concludes the winner.
Dice Cloud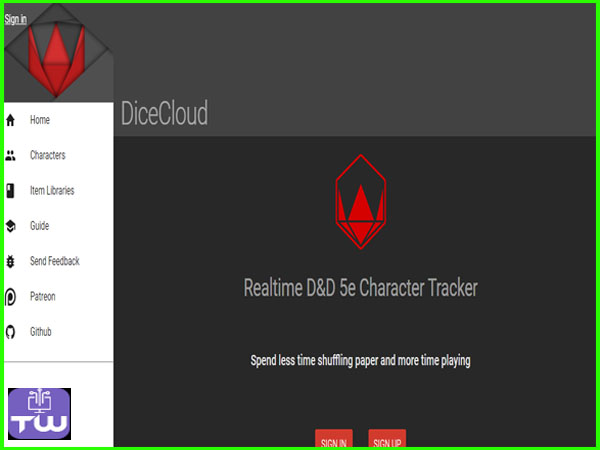 It is a Dungeons & Dragons 5th edition virtual tabletop gaming platform. Like others, it also offers to make a character with your own desire and later this character can be customized with race, gender, color, etc. In addition to this, there is a feature of adding ability score which helps in leveling up your character and this enhancement will help the characters to solve the quest which arises during the events occurring in the game. It can be played with friends without getting worried whether they are nearby or not.
Rolisteam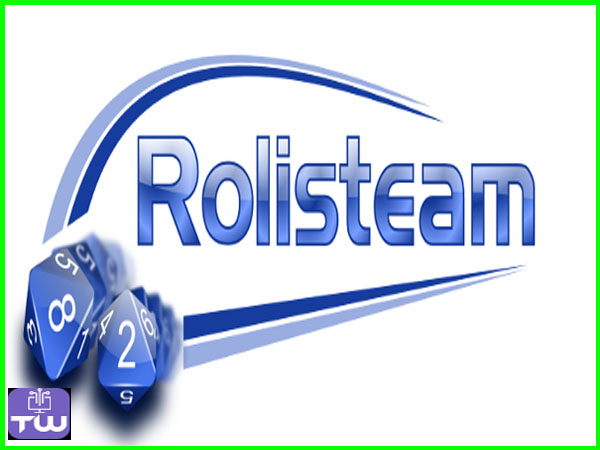 It is also an alternative to Orcpub. Like other virtual tabletop software, it also gives the liberty of creating a character that further interacts with the game events and other existing characters. This gaming platform helps you to play games with remote people as well. Additionally, it provides several features like sharing maps, pictures along with a tool to communicate with friends. This gaming platform belongs to RPG(Role Playing Game) like others and offers huge features. It will be a good idea if you are favoring this virtual tabletop gaming platform.

Aurora Builder
It supports Dungeons & Dragons games and offers to make characters like other virtual tabletop software. In addition to this, tons of features are also available which is one of the interesting things about this platform. If you are willing to use this virtual tabletop software then all you have to do is download its software from the official website and then you are good to go. Further, you can solve the stages that will come while playing the game.

Astral Tabletop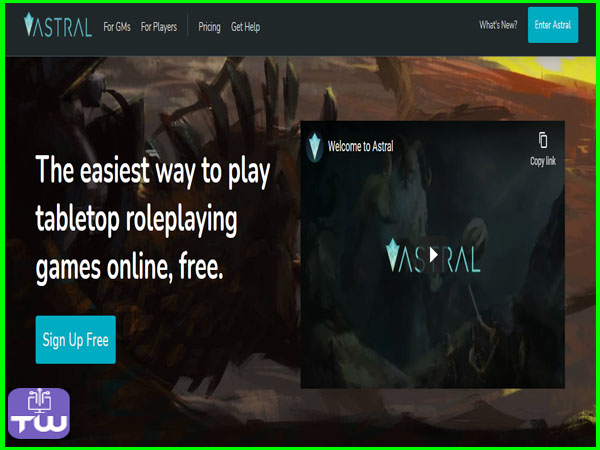 It is also a famous virtual tabletop gaming platform and like others, it also supports character-making themes during the gaming process but one of the distinct features of this gaming platform is the updated map and huge assets. It is platform-independent, i.e, it can be played on any operating system and it does not require you to download the app as it is available online and does not cost you by any means. So, to have the best gaming experience without investing money is possible through this virtual tabletop gaming software.

Fantasy Grounds
Like others mentioned above, it is also an alternative to Orcpub. Being similar to Orcpub it supports several features and additionally favors Intelligent automation which gives rise to so many additional features like seamless execution of the game, easy preparation, etc. It was designed for Dungeons and Dragons but you can buy other content as well because in addition to the free demo it also comprises paid content that can be used while playing the game. Unfortunately it is not as free as the few above are. Its theme line is "prep less, play more"

Mipui
It is the most popular Orcpub replacement app. It is known for creating an online collaboration between multiple authors while working on a grid-based map editor. Mipui allows you to view the edits on a real-time basis with more additional features like undo/redo the grid, resizing the grid, pan tools, and much more, all these features make Mipui user-friendly and easy to use. It runs on a web browser so does not require to be downloaded and hence is platform-independent.
So these were the ten alternatives of Orcpub. All the alternatives above, support virtual tabletop gaming and can be taken as a good option while you are searching for something similar to gaming for multiple users who can play even when they are far from each other. Orcpub has been shut down but its alternatives have evolved and are perfectly matching the expectations of gaming users. If you are looking for a perfect time pass then tabletop gaming software can resolve your quench for gaming.