4 Interesting Ways To Improve Your Garden Aesthetics
Last modified on
May 4th, 2023
Gardens are crucial features of a home or property's appeal and value. Having a garden is a dream come true for hobby gardeners. For many, the ideas are plentiful, but in order for them to become reality, good planning is important. If you're unsure where to start, here are four interesting ways to improve your garden aesthetics.
4 Interesting Ways To Improve Your Garden Aesthetics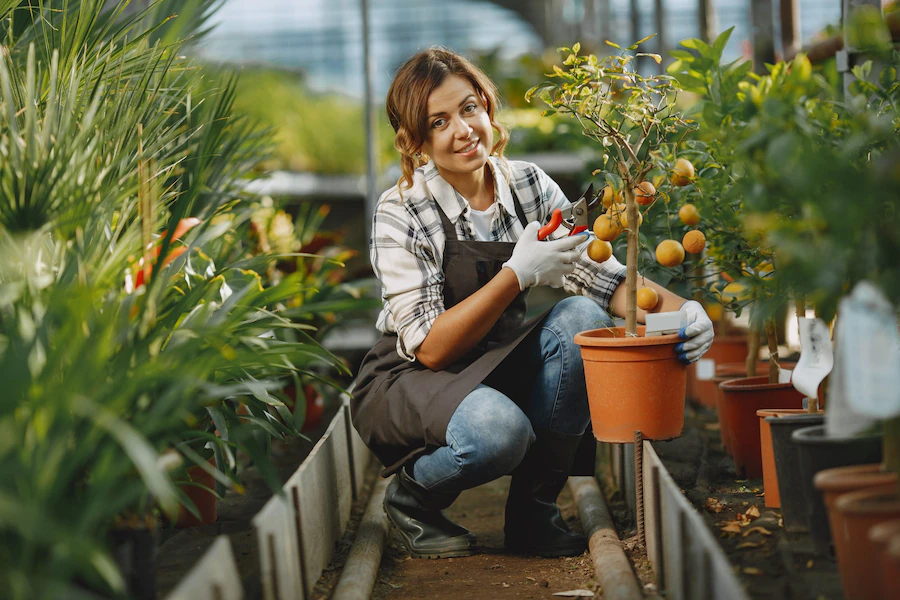 The ambiance of firepits can be hard to ignore. It invites some luxury into your garden space and can be useful all year round, regardless of the changing seasons. It can be your best bet if you want your garden to be a mecca for guests. The fireplace can add visual warmth to your garden, and the flames can encourage groups to have more intimate conversations.
Different garden issues require different gardening problems. For instance, if your garden has a small space, planting vertical gardens can be one of the best gardening practices to consider. Often, many gardeners draw their borders to separate plants from the grass lawns. On some occasions, garden borders have proven to attract beneficial wildlife and pollinators like bees to your garden. Delineating your garden's borders can significantly accentuate its layout, cutting out your garden's design. Garden owners can do this with metal, wood, plastic, etc.
Bring In Garden Furniture
Spending much time in the garden transcends an indulgence best reserved for a select few. Doctors reveal that spending time in nature can be therapeutic. So you might as well make your garden more inviting by adding pieces of garden furniture to play the part. You can try wooden benches, lounges, couches, or hammocks to give your garden a cozy feel. Wicker chairs can be a great alternative if you want a more temporary and mobile seating solution. Garden swing sets can also benefit your garden's look and will be the main attraction point for kids.
All these options can transform your garden into another living space outdoors for you, your household, and guests. However, be sure to use furniture materials that can withstand the weather conditions since they'll mostly be exposed. You can find workable solutions to this challenge, trying to create shades around your furniture to mitigate the deteriorating risk.
Water signifies calmness and tranquility. The sound of water during specific hours can help people meditate quietly in their garden, unlocking a new area in which the garden can be useful. It's not surprising that mediation gardens have gained ground worldwide in recent years, merging nature-bathing with other meditation like yoga, etc.
Having a water feature can add new life to it. There are various style options to choose from, depending on your backyard's size and taste preferences. It can be a fountain or waterfall, pouring into your bigger pool if there is one. Your inground pool can be of immense help during the hot summer days and can significantly affect your value if you decide to put it on the market.
You can also block a small part of your garden to create a fish pond for sightseeing. Water walls and screens can be a great alternative if you're a fan of water and its therapeutic benefits.
Bonus Tip: Make Room for Chickens 
How about blocking off a portion of your yard for chickens? Raising chickens can be rewarding and therapeutic, a hobby that you and your family can take part in for relaxation.
Quality poultry netting can contain your chickens and secure their living space. A covered coop also lessens your worries over predators.
Your garden can be an appealing place for you and your flock. Grow plants that chickens love to eat, add barriers around plants to discourage them from digging, let them freely wander around the garden once in a while.
All in all, gardens can be anything from health restorers to romantic night hangouts for you and your loved ones. These aesthetic garden options can help you control your garden's appearance.