How to Use Google Flights to Find the Best Flight Deals
You can use Google Flights to find the best flight deals for any destination in the world. You can use the tool to compare prices from several airlines, as well as change the location or language of the website. From the left or bottom menu bar, you can access the settings, and also filter search results. You can also use filters to narrow down your results, such as price, destination, and language. There are also options to change the language and currency, and even customize the search results.
Price comparison tool
Recently, Google announced the rollout of a new airfare comparison tool. It will allow users to compare the prices of tickets on Google Flights and determine whether they are getting a good deal or not. However, it is only available for select routes for now, and will display prices inconsistently. This new feature will show travelers whether or not they're getting a good deal based on average prices. This feature will be especially useful for travelers who have specific dates and destinations.
Google Flights functions in a similar manner to traditional ticket comparison tools, allowing users to view flight schedules from multiple airlines at once. It also lets users view flight prices, departure times, and airports, so they can choose the one that best fits their travel needs. Once they've decided on a flight, they can purchase a ticket by selecting it from the list, and are sent an email alert when the price increases.
If you want to book a flight through Google Flights, make sure you log in with your Google account. You can also opt in for price alerts, so you'll be notified if any prices drop. Remember, however, that it's not possible to book your flight directly through the site. To use Google Flights effectively, it is essential to explore all possible options. The initial fares may not always be the best route or airline for your needs, so make use of filters and turn on price tracking before booking.
The main benefit of using Google Flights for your flight search is that it lists airline airfare directly from their sites. In contrast, some online travel agencies have agreements with airlines that enable them to sell discounted flights. Google constantly updates its inventory, but this can cause the prices to fall slightly. Depending on your search criteria, you can compare the prices of flights from two or more websites to get the best deal. The main disadvantage of Google Flights is that some flights may not be listed on the website.
Once you've selected your desired dates and cities, you can use Google Flights to receive fare alerts. By setting up a Google account, you can receive email notifications whenever fares drop. Once the prices drop, you'll know exactly when to book and where to go. If you don't want to wait for the lowest prices, you can save money by using a travel credit card. If you're not sure how to choose the best travel credit card, then Google Flights is the tool for you.
Booking options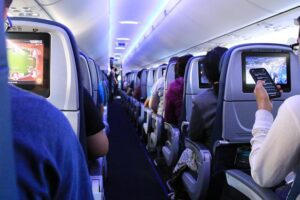 While there are a number of different ways to use Google Flights to book a flight, you can also use the service to compare airfares, and track your flight. This tool is also highly customizable, allowing you to customize the flight experience to suit your needs. Google Flights offers many options for booking tickets, including price calendars, connections, and multiple stopovers. In addition, you can search for flights by airline and destination, and view the pricing of flights in real time.
Using the "Price tracker" feature on Google Flights is easy and will give you a general idea of what different flight prices are. You can also see which dates are currently the cheapest, and the price will be highlighted in green. The price tracker will also give you a confirmation pop-up so that you can confirm your booking. Alternatively, you can view prices in different ways, including date grids and tracking.
One feature that makes Google Flights so convenient is its ability to determine how many carbon emissions each flight produces. The website will display the approximate emissions of each flight, taking into account the route, airline, and class of seating. United and Singapore Airlines both have fuel-efficient planes, while a flight on Singapore Airlines will produce significantly more carbon dioxide than a comparable flight on Delta. However, you can easily filter the results to see only those flights that are low-emission.
The booking process is simple and secure. After selecting the destination, you will be presented with a selection of flights and fares. You can compare rates, extra baggage costs, and more. You can even choose to save your payment methods and check the status of your booking. If you choose a flight that requires a trip change, Google will notify you via email. If the flight is already sold out, you can cancel the reservation.
Another useful feature of Google Flights is the ability to search for up to seven different airports at once. If you live near several airports, this feature is particularly helpful if you are looking for cheaper flights. In addition, Google Flights also includes major airports within a city. However, you should note that if you're using Google Flights to find the cheapest flights, you must choose airlines that have partnerships with Google.
Customizations
While Google Flights has been around since 2009, there have been a number of changes to the website that have changed the way users experience it. You can now customize Google Flights to display different currencies, languages, and countries. The default experience depends on your computer's location and your browser settings, as well as booking partners and payment methods. For some countries, Google Flights is not available yet. Read on to learn how you can customize Google Flights for your needs.
Another great feature in Google Flights is the ability to specify how many pieces of luggage you'd like to bring with you. By selecting this option, you can narrow down search results and increase price options. Make sure to untwist the button if necessary. The Google Flights app also lets you search for flights by airport. You can also filter out flights that have lower CO2 emissions. If you're traveling on a strict budget, you may want to choose flights that include the option to carry more bags.
Another great feature of Google Flights is the ability to subscribe to price alerts. You can get notifications whenever prices change and see if the airline's prices have decreased. These notifications are available only if you have a Google account. They aren't available on every route, but they do allow you to track historical prices and opt for alerts. You can even choose to receive alerts when prices change, so you can always take advantage of a better deal.
If you use Google Flights to book your travel, you can choose to purchase tickets separately for each leg of your journey. Unlike with traditional airfare search engines, Google Flights allows you to combine multiple flights into a single trip, and can also help you synchronize different journeys by showing the lowest prices. Moreover, Google Flights allows you to choose train travel in certain European countries. Simply type in your desired destination and you'll be redirected to a train ticket vendor.
If you're looking for a cheaper airline, Google Flights can be an invaluable tool. By combining search results from various sources, you can find the best airfares and save time. You can also reserve your flight directly from the airline carrier. Google Flights is free, powerful, and easy to use. If you're a frequent traveler, Google Flights can make your travels much more convenient. Check out the latest prices on your favorite airlines and book your trip today!
Customer service
When using Google Flight Search, you must check the terms and conditions of the airline. These terms and conditions may contain provisions regarding your transportation and baggage, as well as regulations about dangerous goods and payments. They may also include additional rules for fare and booking. These policies can be found at Google's website or through your online travel agent. If you have any questions about them, you should contact the airline or online travel agent. Google has customer service representatives to answer any questions about the website.
In order to receive updated pricing alerts, you must login to your Google account. You may also want to consider using the "Bags" button on the GoogleFlights website. This allows you to enter how many pieces of luggage you need to bring. Doing so may limit your search and increase your price options, but you should be prepared to untwist the button if you find that you've selected too many pieces of luggage.
When searching for airfare on Google Flights, be aware that the company does not book your flights. This means that Google Flights gets its information from airline databases. Occasionally, you'll see an incorrect price. This is a common problem and usually disappears within a few minutes. If you're not happy with your search, don't buy the ticket. Customer service for Google flights is available on the website. You can contact them using the email address listed below to request assistance.