Waysyou can incorporate creators into your social media marketing
Last modified on
March 28th, 2022
The term 'content creator' has become very common, especially within the last few years. Although it may seem like a profession that is idealized and stems from Gen Z and Millennials, the actual job has been around for longer than you assume. That is because the content is everywhere – from your favorite songs to movies, streaming services, the earliest forms of written texts in old-world civilizations, and so on.
Today, social media platforms rule the world and set the popular trends you see. More people are becoming savvy in managing their profiles, and they have an understanding of how advertising operates; therefore, expect your audiences to know when you are trying to market to them. Instead of allowing ads, many will block out an average of 10,000 ads a day according to a recent study, and choose to listen to influencers and people they trust to learn about the items they should consider purchasing or signing up to.
In most cases, people will trust their favorite content creators, because they have the influence to show. It is more helpful to seek out the help of these creators on social media, use them for your campaigns, and increase your brand awareness among your target audience. In this article, we look at several ways you can incorporate these individuals into your marketing strategy.
Why choose content creators?
They create content constantly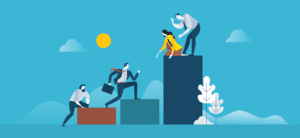 Creators always tend to have niche skills and content that can easily provide you with ideas for exciting and fresh content –with some niches including videography, photography, ideation, design, and so on.
Due to their experience, they like creating high-quality content as quickly as possible. This presents an interesting advantage where they add content to your calendar that can interest your target audience and makes you stand out.
They are here to stay
The need for content is a never-ending one, and that means content creators will always be in demand. Social media has provided them with opportunities to reach out to wider audiences around the world and form their online communities. This shows not only in the number of their followers but also in their engagement levels.
How you can incorporate them
Monitor and consider smaller creators
Large follower counts are usually the first thing you see when you click on an individual or business profile, because it may tell you a quick summary of how many people follow that person. Increasing it is easy, and the main benefit it presents is a wider reach compared to a smaller following, such as when you purchase tiktok followers to boost how many people on the platform see your content.
That is not the only thing you should look for, however, since it does not present a complete picture. Smaller creators also present a valid point of entry, even though they may lack a significant social media presence. Instead, the quality of their work speaks for them, and they are more likely to focus on putting out high-quality content that you will be proud of.
Set your budgets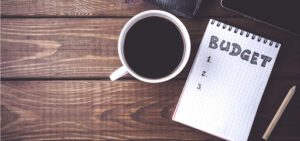 Today, you cannot expect to hire a content creator and tell them to develop content for free in exchange for 'exposure' from your brand's service or product. They cannot pay their bills this way; the economy is becoming more competitive as time goes on, things are getting more expensive, and work is becoming scarce.
The least you can do for the content creators working with you is pay them for their effort. While they may give you different rates, there is a minimum amount you must pay.
Get different creators with varying perspectives
Also known as 'hiring diverse voices', it is important to look for creators who can present interesting and different perspectives to your branding. Write down the people you want to hire and start talking to them early on to build relationships with them and get them on board with your marketing campaigns or advertising strategies. This will also allow them to formulate how they can present your brand to their audiences.
Create and solidify communities
If there are one or several creators you enjoy working with, avoid cutting ties with them. They do not need an official capacity as collaborators, but you can invite them when showing them your new service or product, or fund their projects.
In conclusion, content creators are the future of marketing. They are always improving their skills and community-building aspects, making them valuable to brands. You can use them to build your brand and improve your reach.