The potential of an Admin Role in Brisbane
Admin jobs in Brisbane have been steadily increasing over the past few years and offer a great opportunity for those looking to enter the workforce or for those who are already employed and wish to switch careers. With a variety of roles available ranging from data entry, customer service, and even office management positions available, there is something for everyone.
The city of Brisbane is also home to some of Australia's leading employers such as Suncorp Bank and Flight Centre making it an ideal location for administrative professionals. In this introduction, we will look at some of the most popular admin jobs in Brisbane as well as what makes them so attractive.
Job Opportunities
Admin jobs in Brisbane are a great way to get into the workforce in an entry-level role that offers many opportunities for growth. Admin jobs can encompass a variety of different positions and duties, so it's important to understand the types of admin jobs available, the qualifications and skills required, and salary expectations. 
Types of Admin Jobs Available 
Admin jobs are typically divided into four primary categories: administrative assistant or clerk; executive assistant; office manager or supervisor; and receptionist. Administrative assistants typically handle a variety of tasks such as filing documents, scheduling appointments, answering phones, ordering supplies, preparing reports and presentations, etc.
Executive assistants are typically responsible for more complex tasks such as managing projects or providing executive support services like planning travel arrangements or coordinating events. Office managers may be responsible for managing staff members or overseeing all office operations while receptionists greet visitors at the front desk and direct them to their destination.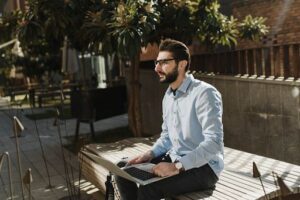 Qualifications & Skills Required
The qualifications and skills required for admin jobs vary depending on the job title but generally include excellent organizational skills with attention to detail; strong written and verbal communication abilities; basic computer knowledge including MS Office application.
Popular Employers in Brisbane for Admin Jobs
Brisbane, Australia is a popular destination for both tourists and job seekers alike. With its vibrant city life and diverse cultural offerings, it's no wonder that many people are looking for admin jobs in the area. While Brisbane has many great employers offering admin jobs, here are some of the most popular ones:
Queensland Government –

The Queensland Government is one of the largest employers in Brisbane and offers a range of administrative roles across departments such as Human Resources, Finance and IT. These roles vary from entry-level positions to more senior roles. As an employer, they provide competitive salaries as well as generous leave entitlements and development opportunities to their employees.

Suncorp –

Suncorp is another large employer based in Brisbane offering administrative positions across various departments such as Customer Service, Finance and Human Resources. They also provide flexible working arrangements which can be beneficial to those looking for work/life balance or needing more flexibility with hours worked per week or days off taken annually etc.

ANZ –

ANZ is one of Australia's leading banks with branches all over the country including several locations in Brisbane itself where they offer numerous Admin roles ranging from entry-level to senior positions depending on experience and qualifications held by candidates.
Tips for Applying for an Admin Job in Brisbane
When applying for an administrative job in Brisbane, there are some important tips and strategies to consider that can make the process easier. Here are some of the most important things to keep in mind when applying for an admin job in Brisbane.
Research:

Researching potential employers is paramount for a successful application. You should become familiar with the company's values and mission, as well as their current staff and any recent changes they have made or news stories involving them. Knowing this information will help you tailor your resume and cover letter to match their goals and objectives. It will also help you stand out from other applicants who may not have taken the time to do this research beforehand.

Tailor Your Resume:

An administrative position requires strong attention to detail, so make sure your resume accurately reflects your skills and experience relevant to the role you're applying for. Include only relevant information that shows why you would be the best fit for this particular position, rather than including every single job or experience you've ever had – it can be overwhelming if there's too much content on your resume!
Conclusion
Admin jobs in Brisbane are plentiful and provide an excellent opportunity for those looking to build a career in an administrative role. Moreover, the city offers a wide variety of industries to work in, meaning that job seekers can find something that best suits their skills and interests. Overall, admin jobs in Brisbane are an attractive option for many due to their diverse range of opportunities.