Places To Have Picnics
Last modified on
October 20th, 2022
There are many wonderful places to have a picnic. Here are just a few of our favorites:
A park is a great place for a picnic. You can pack a picnic basket with all your favorite food and enjoy the day in the sun.

The beach is another great option for a picnic. You can relax on the sand and enjoy the sound of the waves.
If you want a more adventurous picnic, you can go hiking and enjoy the scenery. There are many beautiful trails that you can explore.
Your backyard if you can't make it out of the house, picnicking in your backyard is the next best thing. It's private and convenient, and you can make it as cozy or as fancy as you like.
No matter where you choose to have your picnic, it will be a great way to spend time with friends or family.
There are plenty of beautiful parks and gardens to choose from, as well as plenty of places to get picnic food.
Some of the best picnic places in Singapore include the Botanic Gardens, Marina Bay, and Chinatown. If you're looking for something a little more unique, you could also try one of the many rooftop gardens or even the zoo.
Here Is the List of Best Spots For Picnic In Singapore
City lights and sights at Gardens by the Bay
With its stunning cityscape views and the myriad of plant life, Gardens by the Bay is the perfect place to enjoy a picnic with friends or family. And because it's located right in the heart of the city, you can also enjoy all the sights and sounds of Singapore's skyline while you're there.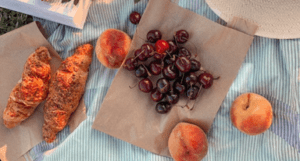 Kite flying at Marina Barrage
The Marina Barrage is a popular picnic spot for Singaporeans and tourists alike. The open space and scenic views make it the perfect place to fly a kite. The Marina Barrage is also a great place to take a walk, relax, and enjoy the fresh air.
This green oasis in the heart of the city is a great place to relax and enjoy a picnic lunch. The park has plenty of open space for picnicking, as well as several historical sites to explore. Fort Canning Hill is a great spot for views of the city, and the park also has some interesting museums and galleries.
Swan Lake at Singapore Botanic Gardens is a popular picnic spot for couples and families. The lake is home to a colony of swans and offers a beautiful setting for a romantic picnic.
Singapore is a nature lover's paradise, with plenty of picnic places to choose from. From the serene gardens of the Singapore Botanic Gardens to the stunning views from Mount Faber Park, there's something for everyone.
Conclusion
Picnics not only provide a much-needed respite from the bustle of daily life but are also a space where you and your kids can bond. What's more, the time you spend outdoors will boost your overall health.