Guide on How to Connect.xfinity.com Email 
In this contemporary period, communication remains an everyday skill, might be with friends, family, and coworkers on constant bases. After the pandemic, you must have adored the importance of communication. 
Although, while talking about written communication, email is the only means left for the same. For professionals, whether working from home or from their office spaces, written communication or email is becoming more pertinent over time.
Furthermore, one of the most used email providers nowadays is Comcast Xfinity. Getting an account on Comcast.net gives you the ability to access a web portal. Connect.xfinity.com email can be used on the same web portal. 
Are you scratching your head over the question of how to get a Comcast Xfinity email account? We are here to help you and answer your query. We believe in providing you with fruitful solutions for the same. Even though it's not rocket science, instruct yourself with the detailed article drafted below.
Introducing Connect.xfinity.com Email – Comcast Xfinity Email Account
Connect.xfinity.com is the most widely used service that features customization, spam filters, virus protection, and up to 10 email accounts. The numbers there are used to manage services offered by Xfinity online, including your Comcast.net.email account. Xfinity IDs are indispensable. So, getting a phone number, username, and email address linked with your account is important before you log in.
Now shift your focus towards the requirements that need to be met before you log in. The mandatory requirements for the same are noted below.
Requirements for Comcast Xfinity Email Sign-in
Before you start the sign-in process, make sure to meet the requirements as follows:
Get yourself a Connect.xfinity.com account.

A reliable or stable internet connection works wonders.

Lastly, You must own access to web browsers such as Google Chrome, Mozilla, Firefox, or Safari.
Guidance to Connect.Xfinity.com Email
To get started, follow these straightforward steps noted below:
Step 1:

Make a move by visiting the Xfinity.com website. 

Step 2:

There, hit on the account icon

that is placed in the top right corner of your system's screen.

Step 3:

Click on the

"Check Email"

and

"Check Voicemail"

options from the bottom.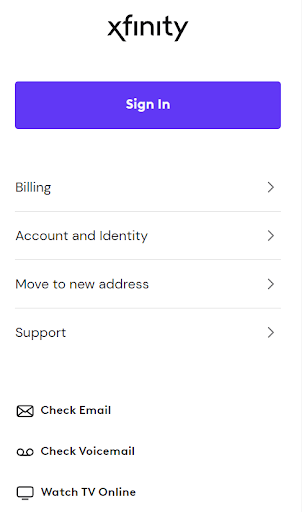 Step 4:

On the following page, insert your Xfinity ID & hit on the

"Let's Go"

button.
Step 5:

On the next directed page, enter your password and then click on the

"Sign in"

button. 
Step 6:

Afterward, you will be directed to the Connect.xfinity.com email page, where you can see a dashboard for Comcast email and voicemail service.

Step 7:

From the ribbon placed on the dashboard, you can access your email account by hitting on

"email"

or a voicemail by selecting

"voice."
Try to Sign in to Comcast Xfinity Email on the Desktop
Step 1:

Visit

www.xfinity.com

. On the homepage, discover the

"email"

icon from the top bar and click on it.

Step 2:

At the following email sign-in page, insert the phone number, username, and email address, linked to the Xfinity account.

Step 3:

Now, you will be displayed with the Xfinity Connect platform. There you can check your email inbox.
That is it; Now you know how to sign in to your Comcast Xfinity email account on the web browser. Furthermore, if you are looking for the steps to connect your Comcast Xfinity email account using your mobile devices, you can review the steps for the same. 
Log-In to a Comcast.net Email on Mobile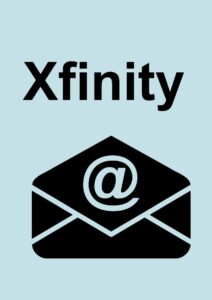 The equivalent steps are as follows:
Step 1:

Begin with downloading the Xfinity Connect app either from Google Play Store (For Android devices) or Apple Store (For iOS devices).

Step 2:

Next, launch the app and discover the email icon from the top.

Step 3: Insert the Comcast Xfinity email address and password on the next page

in the appropriate fields.

Step 4:

Lastly, navigate the cursor toward the sign-in button and click on it.
Troubleshooting Login Issues
You can try these troubleshooting tips to fix login errors at Xfinity login:
A low and unstable internet connection can create a big mess and may interrupt login processes. That is because, here, the internet plays a vital role. So it's better to ensure the functionality of the internet. If that doesn't help, then don't think hard; connect with your internet service provider.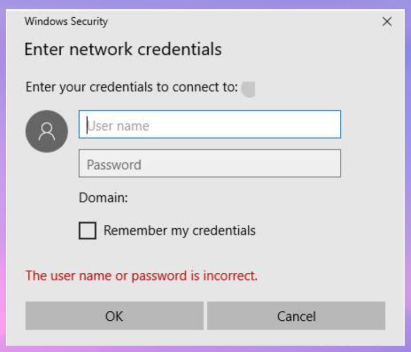 Inputting correct credentials are essential for signing in; We consider the possibility of forgetting credentials. Try to keep them noted for later. For example, you can add your credentials to your mobile device's notepad or write in sticky notes. And this way, you can aid yourself and provide the correct credentials at times of need.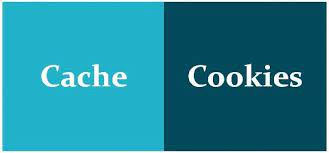 One must know that the web browser stores and copies the information from your visit to different web pages in its "cache." Moreover, few web pages contain "cookies." However, similar to the cache, these cookies are stored in your system. Thus, this stored cache and cookies may hinder logging in. Make sure to clear them all>>reopen the browser>>log in again.
Connect with Chromecast Xfinity customer service.
If everything fails to help you out, then the last option you are left with is connecting with Comcast Xfinity customer service for assistance. Skilled professionals will definitely fix the errors. Later, you can try to log in again.
Features of Comcast Email
Comcast email owns a set of features that can get activated. Since you sign In to the connect.xfinity.com email, you can take benefit of these features. That listens like a wonderful possibility, right.? So pull yourself together and initiate accessing them. Those features are:
Multiple email signatures

Auto-reply messages

External email accounts

Basic contact management

Group contact lists

Mail statistics

Personal folders

Basic customization options

Replying, forwarding, and deleting emails

Moving emails into folders from your inbox

Advanced anti-spam filters

Email signatures

Address book

Custom email views, on-screen text size, and spam filters

Printing emails
Other advanced features of Xfinity email are:
Change Your Display Name

Change Your Color Theme

Create an Email Signature

Edit an Email Signature

Select your Email Signature When Composing an Email

Select a Default Email Signature

Set Up Auto-Reply Messages

Add External Email Accounts

Add Contacts to Your Universal Address Book

Make a Group Contact List

Set Up Your Mail Statistics Options

Create Personal Folders

Change Your Xfinity Email View

Change Your Regional Settings

Change Your Time Zone

Enlarge On-Screen Text Size
Need Account Help? Manage your Xfinity Email Settings
Whereas your Comcast email account has been set as default, the great tidings are you can even change your Xfinity email address to get alerts and initiate communications.
Manage your Account and Add a Personal Email Address 
Step 1:

Reach out to www.xfinity.com. Here, sign in to your account. Bear in mind, don't forget to use the user's tab.

Step 2:

On the following page, select

"Edit"

, placed next to the user option.

Step 3: Add your account from the contact information section

 by clicking on the

"Add a Personal Email Address"

option.
Note: Already a personal address associated with the username? If that's the matter, you can even change that. Click "Remove" and start over again by following the above-mentioned steps.
Step 4:

Then, enter and re-enter the email address and save it.

Step 5:

Lastly, you will be notified with the verification link to validate your new email address.
Tip: Validate your account at your earliest convenience. Because, concerning Your security, this email verification link will expire within 72 hours.
Set-Up Preferred Email Address
For this, a second email address linked to your account should be added. Then after, you can perform the steps noted below to set your preferred email address:
Step 1: Like adding a personal email address, visit

 www.xfinity.com.

Step 2:

  Now, sign in to your account and proceed further.

Step 3:

Then, after, choose

"Edit"

next to the user option.

Step 4:

Dig into the contact information section and discover the

"Edit"

button there. 

Step 5:

On the next page, click on

"Make this preferred"

to set the email. The gray

"Preferred"

indicator appears next to your selection.
Toward the End
Technology surely isn't going anywhere; You should believe the capabilities of smartphones, laptops, tablets, and other devices. Ultimately, it's important to learn how to co-exist with technology. There are some clear benefits of connect.xfinity.com email. Although the process might take time, the steps are quite straightforward. Hence, doesn't involve more than a few steps. 
This article aims to serve the readers with fruitful solutions or login steps to the Comcast Xfinity email account. In addition, this article also uncovers the basic and advanced features of Comcast email.